Home -> User Bike Pics
Motorcycle Photographs - The Readers' Gallery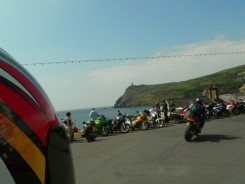 Motorcycle Photographs - the number one search term related to women and motorcycles: Photographs of women motorcyclists. And you can guess that there are various modifications of that term, none of which will be repeated here.
Wouldn't it be better to show photographs taken by women who are motorcycle riders?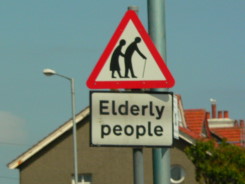 Think about the trips you've taken, the places that you've ridden..........I sure that there have many photo-op's, and probably many photographs taken. Do you have a favorite photograph of the sky? Or of a curvy road?

How about some funny road signs, or something that only a photograph could accurately describe?

While motorcycling through France, a friend and I were busy photographing clouds, and then on a different day - doors and flowers hanging from window boxes.

We can also give those searchers exactly what they are searching for: Photographs of women motorcyclists. (Just not the naked ones. Keep those for private)

So, check out your digital photo's from your motorcycle adventures - whether of you, your group, or scenery - share with the other readers of Her-Motorcycle, and satisfy all those surfers who want to see motorcycle photographs!
Have a Great Photo Taken While Motorcycling?
If so, please upload it (max size 100k), and tell us a little bit about where you were at the time!
See the Responses to your Photograph
Click below to read the comments!
Photograph Gallery Page
Your Bikes Page