Home -> Her Motorcycle Questions
Her Motorcycle Questions - 2014 - 2015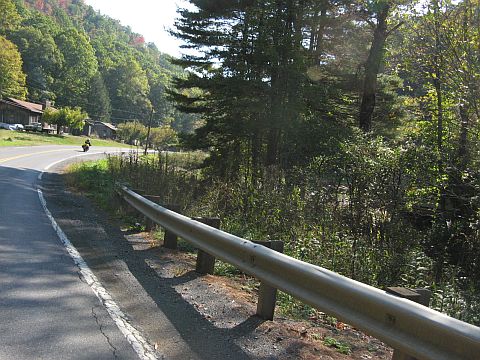 Her Motorcycle Questions - When I think back to when I first learned how to ride a motorcycle, boy - did I ever have questions. Each new ride resulted in more wondering.......yet, as a woman motorcycle rider, it was a bit daunting to think about actually uttering the words out loud. Now, everyone would not only know that I was a beginner, but that I was also a bit "daft."

I know that there are various forums online that are devoted to motorcycles, and I've visited a few just out of curiosity. Wouldn't it be great if you - a woman motorcycle rider - had a place where you could ask questions, and get answers? And not be embarrassed about needing to know something?

Maybe you just need to know if others have experienced the same "quirk" that you have noticed in your motorcycle. OR, what if you're planning a trip and would like recommendations for lodging, roads or restaurants in the area? Maybe you are shopping for some gear, and would like to know what others think about a particular brand or item? Ask here, and benefit from the wisdom and experience of the other readers of Her-Motorcycle.

I don't claim to be an expert, but certainly through the power of the internet, someone will be able to provide you with some answers to your questions.

And, make sure to visit our archive of " her motorcycle questions " to see if you can answer someone else's question!
Are You A Woman With A Question About Motorcycling?
If so, this is the place to ask. No judging - we all need a place to go for some advice.

Please give us as much detail as you can and then check back to see the answers. AND if you can add to any of the answers to others' questions, please do so!
See Other Answers to Your Question!
Click below to see answers from other visitors to this page...

---