Home -> Woman Motorcycle Clubs
Woman Motorcycle Clubs
By request - Her-Motorcycle.com offers a forum for women riders to connect with other women riders in their area. I am always interested in hearing about new Women's Motorcycle Clubs - or at least new to me. For me there seems to be a new women's riding club formed all the time or maybe it just seems that way because this site has grown so much since it went online in 2007 that I'm hearing from more and more women who tell me about their clubs and riding groups. And I love it! Her-Motorcycle.com reaches all over the world and I fret all the time about how to connect women riders with each other. I do have information on various motorcycle organizations and Women's Motorcycle Clubs, some of which you may have heard of, and some perhaps you haven't. But I would like to do more for the women riders who come to this site. So I have created this forum and its open to all women riders from anywhere in the world. Whether you are an individual rider looking for someone to ride with in your area or an organized women's motorcycle club - you are welcome to post here. And you are welcome to keep us updated with group events and rides you are planning.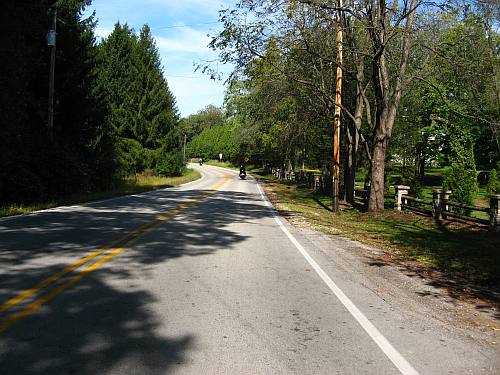 Are you a Woman Motorcycle Rider who is looking for other Women to ride with?
Please post some information about yourself, where you live and where you ride, and we'll see if we can find some riders in your area. One of the best ways to use this forum is to post your area ( example: "Connecticut", "Toronto" or "Uganda" ) in the "title" box as our visitors will scan the posts to look for their area.

If your Women's Motorcycle club or Riding group is planning a group ride somewhere please post your information here so we can let everybody know about it.

Ladies, if you want to post your email address in these forums I strongly recommend that you set up a new address with gmail or hotmail. An address that is not important to you that you can dispose of in case a weirdo or creeper contacts you. I do my best to keep them out of here but I can't guarantee they won't contact you, so please be safe and don't post anything here that is sensitive to you personally.

Here Are the Comments!
Click below to see the comments to your posting!
Go To Her-Motorcycle Home Page