Home -> Her-Motorcycle Forum-> Motorcycle Friendly Resorts
Motorcycle Friendly Resorts
Where You and Your Motorcycle are Welcome


Motorcycle Friendly Resorts
Places where you can count on being welcomed if traveling by motorcycle.

When we are traveling across the country, and have no particular agenda in mind, it's great to come across places where motorcycles and riders gather. The place that I remember most fondly is the Two Wheels Only, in Suches, Georgia. We spent a morning here the last time we went to Deals Gap, and I thought it was utterly charming. I bought a sweatshirt which is wearing thin. I hope to replace it soon and make another visit to Suches. Maybe next time, we'll camp!

So, please help me compile a directory of all wonderfully welcoming Resorts, campgrounds and other gathering places. The more we know, the more places we have to ride to!

If you know of a motorcycle resort - campground, or hotel where bikes and riders are always welcome, please let me know.

If you are the owner or proprietor of a place where bikers congregate, and would like to be listed on Her-Motorcycle, please fill out the form below with the details of your business. I would love to feature your place, and let the readers of Her-Motorcycle know all about you!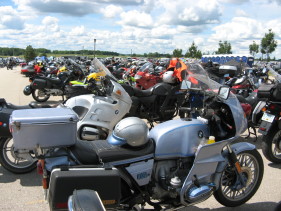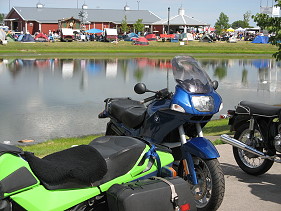 Do you Have, or Know of a "Motorcycle-Friendly" Business?
If you do, and would like your "find" or business featured on "Her-Motorcycle.com", please use this form to tell me about your place!

Especially if your motorcycle spot is not well-known, please share it with the readers of Her-Motorcycle. Grab a little free publicity, and perhaps a few new bikers will show up next weekend!

Don't forget that I welcome submissions from anywhere in the world. So please don't be shy, if you know a great place that is way outside of America please share - because you never know you might see us some day!
Recommended by our visitors and other motorcycle riders!
Click below to see contributions from other readers to this page.