Home -> Motorcycle Riding Gear Online-> Black Leather Motorcycle Jacket
Black Leather Motorcycle Jacket
The Ultimate Motorcycle Accessory


Women's Black Leather Motorcycle Jackets from Fox Creek Leather
Is there anything more cool than a Black Leather Motorcycle Jacket? Especially on a woman motorcycle rider?

Think back to the classic movie - "Rebel Without a Cause," and think of James Dean in his vintage black jacket. I can smell the leather.

When it comes to motorcycle apparel, however, the jacket needs to be functional in addition to black - and - leather.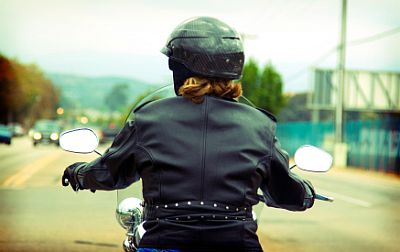 Leather Motorcycle Jackets - Useful Features


Be supple and flexible enough to allow movement.


Have multiple pockets, inside and outside.


Zip-out liner for warmth.


Vents for warmer weather.


Armor for protection is great if it fits.


Lightweight (also aids in flexibility).


Longetivity - once broken in, you'll want it to last!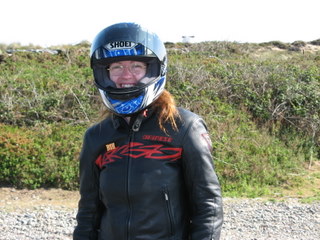 There is a certain allure that comes with a motorcyclist dressed in leathers - kind of an outlaw biker mentality. But, I've found that not to be the case universally - especially in Europe. Motorcyclists wear leather - jackets and pants - even on the hottest summer day, because of the protection leather offers. A well-made leather jacket will protect you almost as well as the high-tech kevlar and cortech materials - should you and bike part. With the proper amount of vents, I've been told that the leather breathes, like a second skin.



Plus, no one can argue with the aesthetics.