Home -> Ducati Motorcycles
Ducati Motorcycles
The Ducati Motorcycles women love to ride!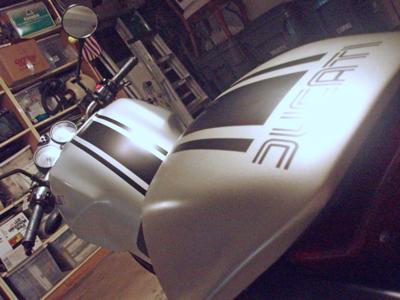 Heather Smith, who also goes by the name Raven, is from Diamond Bay California. Recently she sent us an article about why she loves her Ducati Monster motorcycle and sent us a picture to go with it. Please click here to read about Heather's "The Darkthing" and scroll down farther to read the other articles our readers have sent to us about Ducati motorcycles. Since 2007 our readers have been telling us about their bike. We have asked them what is the best bike? And they have told us about the motorcycles that they are riding, almost 600 times! This page is part of our series "The Bikes Women Love To Ride" and is a collection of articles sent in by our readers. We haven't recieved very many pages about Ducati motorcycles. I hope you enjoy what our visitors have sent in and please feel free to contribute.
Share Your Bike with the Readers of Her-Motorcycle.com
If you are a woman motorcyclist, and you are riding what you believe is one of the "best bikes" for women, send me a note and let us all know!

I'll post all submissions that are consistent with the content of "Her-Motorcycle.com" - so just keep it clean, and you'll see your story once I've had a chance to review it.

NOTE: If you have questions about the form, click on the little blue question marks for helpful tips and more information.
See What Others Have to Say About Their Bikes
Click below to see some of our users Bikes, and read all about them. Don't be shy...remember, we women motorcycle riders are the adventurous type...right?

2012 Ducati Monster 696 (red)
Two months ago I opted for a "big girl bike," after riding (and loving) a little Vespa 150 scooter for a couple of years. I sent myself back to school …
Ducati Motorcycles Women Love To Ride
Versatile, forgiving engine and gearbox. Plenty of poke (I've ridden mine to 126mph and not reached full-throttle) Smart, sexy and mean-looking naked street-fighter. …