Big Girl - feels like a gazelle!!
by Robin Willey
(Effingham, IL)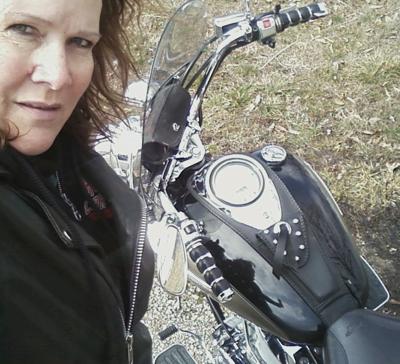 Robin & my 2005 V-Star 1100 Classic
I'm a big girl, 5'-9" on the heavy side. I'm in good shape, I can do whatever I need to do physically, but I don't run. But when I'm on my bike I graceful, powerful, cool. I began riding in 2008 when I was 47. It has changed my life forever. Now I ride everywhere, everyday, for whatever I need. I ride to work everyday all year round in central Illinois. I ride on weekends with my hubby riding next to me. i picke my daughter up from school. I get groceries on my bike. (It has sure helped our relationship too!).
---
---