Home -> Ride Of Your Life
Ride of Your Life event 9/21 Gardner, MA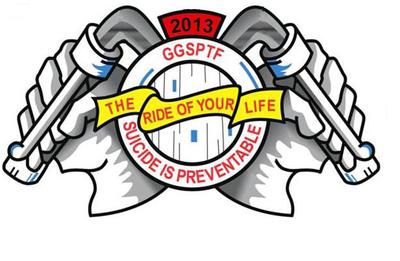 Hi there, I've been sending out information about the Ride of Your Life fundraising event to be held this month. This is just a reminder that the Greater Gardner Suicide Prevention Task Force will be hosting this event on 09/21/2013 at Gardner High School, 200 Catherine St. Gardner, MA 01440 if you haven't seen any of our postings or ads. The reason this event is important is that it is the task force's first fundraising effort and has a specific goal of reaching out to high risk professions including police officers, firefighters, physicians, veterans, retirees, and adolescents. Proceeds for this event will go toward purchasing suicide prevention materials and training for schools who have participated in this task force in hopes of decreasing a suicide rate in this region that is nearly twice the state average. To make this event a little different than the usual ride and BBQ format we have arranged to have health booths (blood pressure, flu shots, and diabetes clinics) set up along with a revolving schedule for QPR (Question, Persuade, Refer) suicide prevention training that is promoted by the Department of Public Health. I'm hoping that you have heard about this event, but in case you have not I am reaching out to ask that you help us in this effort by attending and helping to organize riders. Registration starts at 8am. BBQ, car show and raffles will be available after folks return from the ride around 12pm. Costs are $20.00 for riders, $15.00 for passengers. Check us out on Cyclefish.com. Also, please feel free to visit our website at ggsuicideprevention.org for more information about the task force and the ride. Hope you can join us. Please feel free to contact me with any questions you may have. Take care,
John Salovardos Ed.D.
Gardner Public Schools
(978) 630-4076 More information on ride for your life and here too.
---
---
Her Motorcycle
Our Newsletter