Home -> Krome Cosmetics
Krome Cosmetics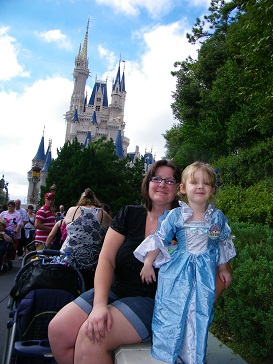 Hello I am Kat Thomas from Daytona Beach Florida.I am 34, I have been riding since I got my 01 fatboy back in October 2000. I was married at the time and had no idea how to ride. My husband had informed me that I was not learning to ride on the fatboy and we'd have to find someone with an old Japanese bike to learn on. I didn't want to wait, so I told him he could either teach me or I'd teach myself when he wasn't there. I had gotten frustrated sitting at home, being dependent on him to be able to ride with my friends, because he was military.We picked up the fatboy in Wilmington, NC and it had 33 miles on it. It began life as a beautiful white with a rosy pearl (believe it was called Diamond Ice Pearl). The first time he put me on it, he explained the controls. He began to run behind me as I moved, next thing he knew I was gone. I took off and rode around. He told me he'd never seen anyone take to a motorcyle that quickly and that I was a natural. I nearly lost the fatboy in the divorce because I'd been naive enough to let him put it in his name, despite the fact that it was my father's life insurance that paid for it. He told me I either had to sell it, or give it back to So I painted it and told him I sold it.

None of my close friends believed it because they knew my fatboy was a part of me. The fatboy and I have been to Sturgis, Myrtle Beach, and numerous trips to Daytona when I lived in Georgia. I crashed on it, going 65 on a sharp turn trying to keep up with the boys. That was 6 months after I started riding. I learned quickly that I had nothing to prove to anyone. Thank god I walked away from it with minor scratches (so did the fatboy). I don't get to get out on it often for the last few years, as I have a three year old daughter. I try to get on it once a month. I also use to hop on the ol man's bagger when he had it. I used to think I'd never be able to handle it, but I finally just said what the heck. Most women are intimidated by the size of it, but it's a breeze. And talk about an awesome feeling. People would stare at me like "oh my god, check her out". I love poker runs, especially long ones. The ones around here are a little short, more like bar hopping. My absolute favorite ride is to roll up A1A to the loop. Some of my most memorable times with my dad were here at the ocean. He always wanted a Harley, but made sure my brother and I went to college, so he had old $1000 bikes so he could at least get in the wind. So when I ride up A1A, I can always feel his presence with me. A little about the company, I started it in 2006. I only had a few products and very little knowledge of what to do and not really much of a support system. I met my other half and we started kicking around building up the business. When I got pregnant, I pretty much was ready to pursue a dream I never knew I had, to be a great mother, and Krome Cosmetics all but died. In 2011, after a really difficult time in 2010, Rebel (my other half) really began pushing me to pursue my dreams seriously. He is my volunteer sales and marketing person. We have gone from a few products to over 50 and still building. We have color cosmetics, therapy products, etc. What sets us apart is that I develop the products specifically for needs that I experience while riding. Also, my products are natural and I don't use any parabens as preservatives. In fact, I just put out my first newletter with a 1 page article on parabens and sunscreen components that are bad for you. We offer free local pickup when Rebel is working at Boot Hill, or shipping is available to non-locals of course.
Kristene (Kat) Thomas
If there is anything you would like to discuss with Kat, please use the form below
What Other Visitors Have Said
Click below to see contributions from other visitors to this page...

Hello Not rated yet
Hi Kat, Pleased to meet you,really enjoyed your article. Theresa lovelace
Her Motorcycle
Our Newsletter