Home -> Best Places to Ride and Camp in the Midwest
Best Places to Ride and Camp in the Midwest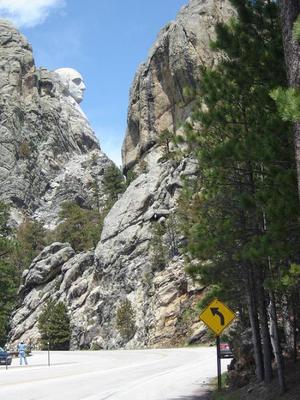 By Morgan Sansotta - The Midwest is best known for silly Fargo accents, agriculture, and snow. It cannot be overlooked, however, that it is also home to some of the most amazing scenery and best roads in the United States. Here is a look at some of the best rides in the Midwest, and places to stay along the way. Stop #1 The Theodore Roosevelt National Park is stop number one of our Midwest motorcycle tour. Here lie the famous North Dakota Badlands, as well as their famous roads. In the southern section of this park is a 36-mile scenic drive, which offers breathtaking views. This park has several camping options for traveling motorcyclists. There is of course backcountry camping with a free permit, as well as no-reservation, no-hookup campsites available year round. This area is a particular point of interest because for motorcyclists because it is known for diverse roads- rolling hills, road curves, and changes in elevation. Stop #2 The Badlands range on through South Dakota as well. South Dakota is best known for Mount Rushmore National Memorial. The Central Hills Loop is the route to take, which leads you through hills, tunnels, twists, and incredible views. This route is best only for advanced riders as the roads are narrow and technical. It is also important to keep an eye out for wildlife as there are buffalo and donkeys which may stray into the roads. There are several "camping" resorts nearby, but your best bet is to stay the night at Custer State Park, which is along the loop. Here there is backcountry camping as well as campgrounds. Museums, wildlife, and scenery are the main attraction of this park. Stop #3 The State Route 119, also known as the Tunnel of Trees runs along Lake Michigan for about 25 miles. It has switchbacks, tree tunnels, and a view of the lake. The road is narrow and the turns are intense, so it's advised to always be alert on this route. The entire Michigan Upper Peninsula is known for being a good ride, in fact. It spans for 1000 miles and makes a good multiple day trip. This map provides a look at camping available by county around the Great Lakes in Michigan. Since much of the area is surrounded by lakes, you'll find a lot of fishing and activities. Twin Lakes State Park in Toivola is the most notable stop for bikers because off-road riding is allowed. Stop #4 If you are looking for a challenging ride, try State Route 555 in Ohio. It runs from Zanesville to Little Hocking, and is compared to the ride known as the Tail of the Dragon running through Tennessee and North Carolina.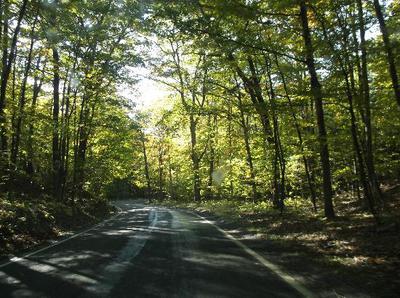 State Route 555 is highly technical and includes drastic elevation changes, blind turns, and banked curves. Watch out for gravel and slower moving vehicles—such as Amish buggies. The best place to camp in this area is Wayne National Forest which is known for off-road riding. So-called "primitive camping" is allowed for up to 14 days at a time, and the only restriction is that your "…camping equipment and/or vehicle do not blog developed trails or road right-of ways" (source). Realistically much of the Midwest is perfect to ride. It provides endless rural pavement that twists and turns and provides views unseen by the majority of the nation. Morgan Sansotta is a writer for Jafrum.com specializing in motorcycles and motorcycle gear. She is an avid traveler and never misses the opportunity for a weekend getaway.
---
---
Her Motorcycle
Our Newsletter