Vintage Inspired Motorcycle Goggles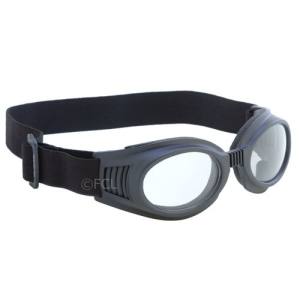 As motorcycle season approaches, I find myself checking out the new gear, and these vintage inspired motorcycle goggles are at the top of my "must-have" list.
If you want the ultimate in eye protection - from dust, sun, dirt and wind, nothing can beat a fitted goggle. Your eyes will not suffer the effects of any of the elements, and you won't have the dreaded dry eyes at the end of a long ride. Global Vision Googles come in various styles, all reminiscent of the goggles worn by motorcyclists back in the early 1900's.
What I like most about these goggles - they can be adjusted with the back strap to fit precisely. The lenses are padded for comfort on your face, and they are designed to keep your eyes protected completely - they almost seal to your face. The back strap also eliminates the need to "fit" stems inside the helmet - no pressure points above your ears like some sunglasses cause in order to fit in the helmet.
So flip that visor up, and enjoy the ride!
Check out the other vintage inspired motorcycle eyewear selections at Fox Creek Leather.