Home -> Motorcycle Touring Tips-> Motorcycle Rain Suits
Motorcycle Rain Suits
Into Every Motorcyclists' Life, a Little Rain Shall Fall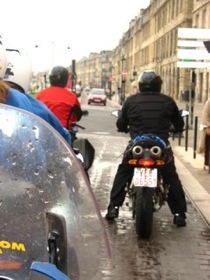 Motorcycle Rain Suits - another necessity. When I first started riding a motorcycle, I thought not. I've got a jacket, I've got jeans, boots, gloves, and a helmet. Why do I need a rain suit? Not me. Nope, wearing plastic clothing over my cool motorcycle stuff would be totally uncool.

I was wrong. The only reason that you wouldn't need rain gear would be if you are already wearing totally, and completely, waterproof apparel. And, if you are already wearing waterproofed apparel, guess what: You're wearing rain gear.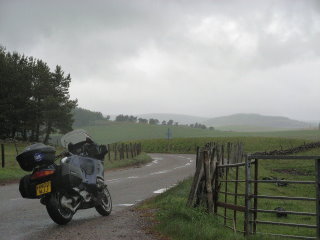 Other Benefits of Motorcycle Rain Suits:


Keeps the Mud Off Your Jacket and Pants
Helps You Keep Warm in Cold and Moist Climates
Acts as Another Barrier to the Wind
Lets You Ride in Foul Weather
You Can Hose it Down, Saving on Cleaning
Wrinkles Never Matter, Roll it Up, Stow it Away
You also really want to keep your feet dry, gortex motorcycle boots are the way to do it.

Raining in Birmingham, England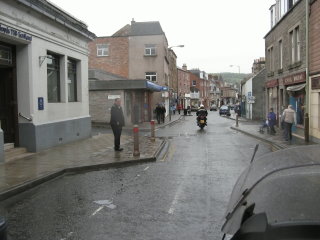 Here is a Great Women's Waterproof Motorcycle Jacket

Learn about Shift Racing Women's Tempest Storm Series Jacket. Shift Racing's Waterproof Storm Series Tempest Jacket has a 100% Polyester main body fabric which has been articulated specifically for the body of a women.