Motorcycle Covers - Protect Your Investment!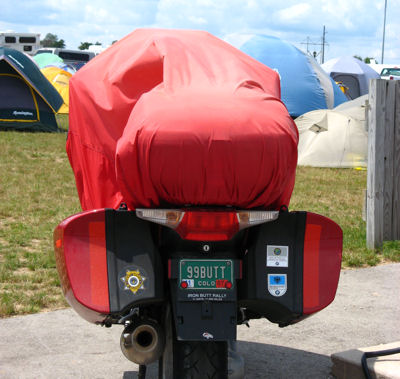 Motorcycle Covers - Not an insignificant accessory, rather a necessity. You need to protect your motorcycle at night, especially on a road trip when your bike is parked in a hotel parking lot. When covered, you can make it mighty difficult for someone to tamper with your bike. You can obscure the make and model of your motorcycle. You can deter thieves.

AND - you can protect your bike from the elements. If it's cool in the morning, you'll be glad that the seat isn't obliterated with frost or ice. And if you're leaving in the rain, at least you'll start with a dry seat.

The men in our motorcycle group have a ritual at the end of the motorcycling day, spending time wiping the bugs off the windscreens, and cleaning and securing the bikes. This is one of the few tasks that I let the men handle - give me a glass of wine and a shower. I think it also gives the guys a chance to share "road stories" and get a break from the women.

But, I do appreciate the utility of their evening rituals, especially in the morning. This is an item of gear that is inexpensive, and completely useful.

If you don't have one, get one. You'll be glad you have it.
---
My Recommendations for Motorcycle Covers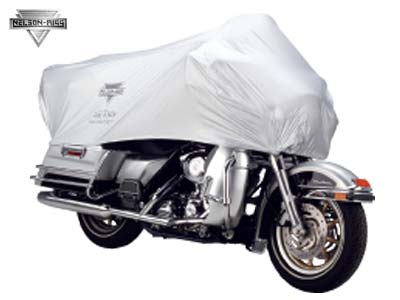 Nelson-Rigg UV 2000 Motorcycle Cover
---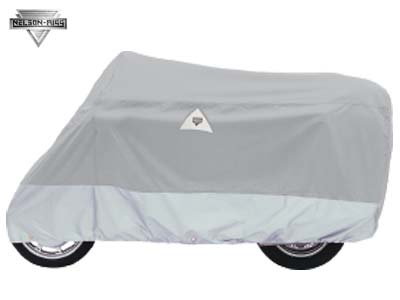 Nelson-Rigg Falcon Defender 500 Cover
---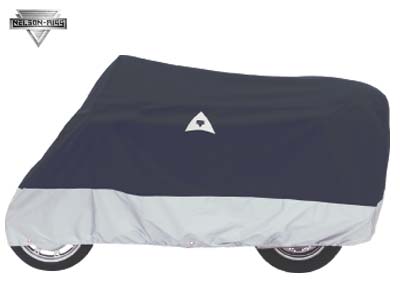 Nelson-Rigg Falcon Defender 400 Cover
---
Nelson-Rigg Deluxe Cover
---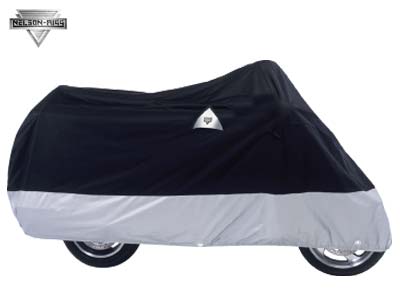 Nelson-Rigg Falcon Defender 2000 Cover
---