Home -> Motorcycle Insurance-> Motorcycle Travel Insurance Europe
Motorcycle Travel Insurance Europe
If you are planning to travel in Europe by motorcycle, you need to check out some insurance. If you are renting a motorcycle, the contract that you sign will in all likelihood include a provision concerning insurance. Read it carefully - chances are what is protected is property damage to the motorcycle.

Traveling by motorcycle can be dangerous - even in Europe where motorcyclists are much more accepted and welcomed on the roads. I highly recommend that you research some short-term insurance policies that will cover you in the event an accident occurs.
Trip Insurance Also Recommended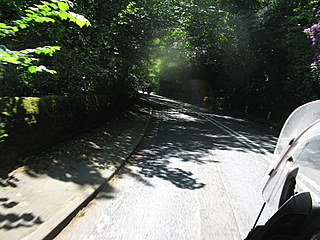 Trip insurance is also something that I highly recommend if you are planning a trip by motorcycle - especially when you have expensive airfare. We had to cancel a trip a few years ago and some trip insurance would have been a good investment - the airfare alone was about $1200 - wasted.

Think about all the planning that you put into your trip - the coordination of flights, hotels, rental companies. You probably are required to pay deposits, put money down to secure the hotel, or the motorcycle.

AIG Travel Guard is the industry's leading provider of travel insurance plans - covering more than 6 million travelers worldwide each year. Their travel insurance plans offer coverage for vacation and trip cancellation, travel interruptions and delays, emergency medical and health expenses, lost baggage and more. Plus, every AIG Travel Guard insurance plan includes 24-hour "911" travel emergency service for emergency medical assistance, last-minute or emergency travel and flight changes, lost luggage tracking, pre-trip travel advice and more. Since our experience, and the money that we wasted on our canceled vacation, I always buy trip insurance now. It's just one less thing to worry about, leaving more time to enjoy the trip.