The Manx Museum Isle of Man - Inside the TT Exhibit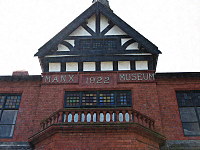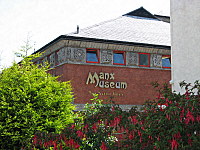 The Manx Museum Isle of Man: During our week spent on the Isle of Man, we spent a morning at the Manx Museum in Douglas, the largest town on the island. Prior to our trip, I knew very little about the island, and even less about the TT races. While I learned about the races from observing and from listening to those who have experienced the week year after year, the history of the races is the subject of many books and videos.
The museum had a wonderful centenary exhibit, totally devoted the the history of the Tourist Trophy races. If you have an opportunity to visit the island, make sure to schedule some time at the museum, and the free exhibit.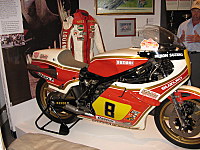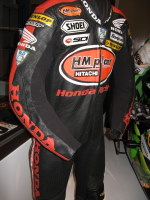 I was fascinated by the displays of actual leathers worn by various participants in the TT races. On display were the leathers worn by Mike Hailwood, and Joey Dunlop, among others.


---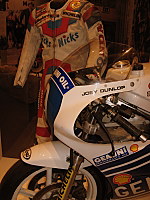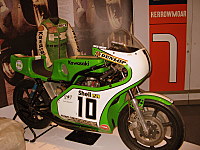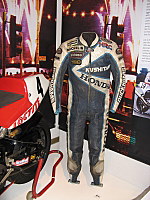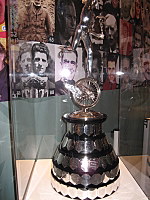 Also displayed were various actually TT trophies, all of which were magnificent. I learned that tradition dictates that each victor is given a trophy, and a necklace of twinned ivy leaves. As part of the victory ceremonies, bottles of champagne are sent spraying by all members of the winning team.

---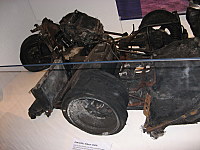 One of the most fascinating display was that of a motorcycle/sidecar that actually won the TT sidecar race in 2005. After the IOM race, the car suffered an incident wherein it exploded in flames. Neither the rider or the sidecar occupant (known as the "monkey) was injured in the accident. I neglected to get a picture of one of the helmets, but I can tell you that it clearly illustrated the utility of helmet.


---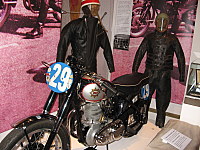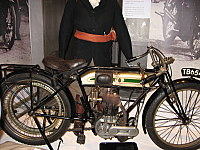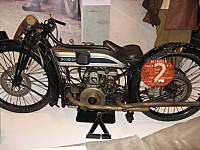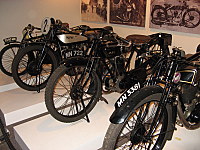 Also on display were various vintage TT motorcycles, dating all the way back to the first races in 1907. These bikes have been meticulously maintained, along with some of the racing suits worn by the participants. One of the suits including a waistband of a tire tube, worn by the rider because of the need for additional tubes during the race.

In more modern times, each rider stops every other lap for gasoline and tire changes. The 37 mile course through the mountains and surrounding villages is grueling, both on the rider and on the motorcycle.
All in all, if you ever get an opportunity to visit the Manx Museum Isle of Man, do so. Your love of motorcycling will only be enriched by the experience.


Go Back to Photograph Gallery Page