Helmet Intercom - Motorcycle Communication Systems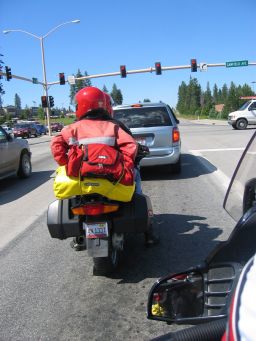 Definitely better than a jab in the ribs, a helmet intercom is a nifty gadget that allows communication between the operator of the motorcycle and the passenger on back.
Some riders and passengers prefer not to talk to each other while on the motorcycle - I will admit that we certainly fall into this category. Bob and I have developed certain codes that allow for very basic communication, however - I can see the utility of a communication system.
There are certain safety issues that come to mind - having the ability to alert the driver of an animal at the side of the road, or a beautiful castle off in the distance - these are examples of when I would probably use a helmet communicator system.

Motorcycle Communication Systems
---