Happy Thanksgiving!


I can hardly believe it's that time of the year again - when friends and family gather together and give thanks - and eat like there is no tomorrow. I always look forward to Thanksgiving, and will be sure to give thanks for the many blessings of this past year - including the launching and success of Her-Motorcycle! Thanks to all of you who have supported me in my quest to provide information and just the "right stuff" for women who ride on, and on the back of, motorcycles.



My email inbox has been overflowing with offers from the various companies with whom Her-Motorcycle is affiliated, but - for our very first Thanksgiving Special Edition Newsletter, I wanted to give you only the very best. These are my hand-picked links and gift recommendations!

First, please visit vavaroomonline where you'll find all sorts of motorcycle clothing and gear just for women! Readers of Her-Motorcycle get a special deal - use coupon code VROOM04 at check out and receive 15% off your order. (I may have to use this one myself) AND, if you don't shop, bookmark their site and visit them again.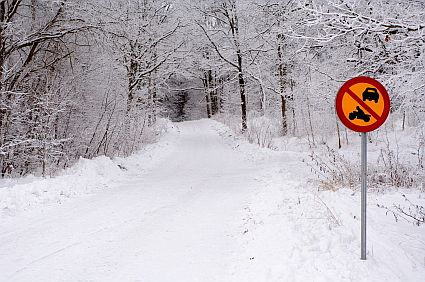 It doesn't quite look like this here in the Midwest - yet - but snow is predicted.




I love this sign - like a biker would actually attempt this snowy road?



But, the snow does remind me that Christmas is right around the corner, and again I'll be challenged to find the perfect gifts for the other motorcyclists in my life - not to mention the hints that I'll need to be dropping for me...........
Now for some deals and gift suggestions:


The perfect gift for him - knives-watches to 50% off at swissoutpost.com.
From one of my very favorite online stores - Uncommon Goods - UNDER 100 - Unique gifts under $100.
From Wisconsin Cheeseman - Find some Gift Baskets, Boxes & Tins
From the Discovery Channel Store, find the popular American Chopper Gear & Clothing
Or, order the video that I have not yet been able to find in stores: Long Way Round
,with actors Ewan McGregor and Charley Boorman on a motorcycle trip around the world.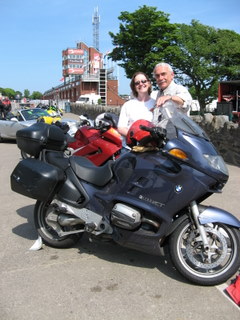 Have a wonderful holiday!


Maybe you'll get some sunny warm weather, and you'll get some riding in!


Until next time,
Ride safe,
Eat well,


Christine







If you know someone who would enjoy Her-Motorcycle-Monthly, please feel free to forward this issue on!


Visit our Sponsor

---