Greetings from Her-Motorcycle Monthly!
Happy Holidays!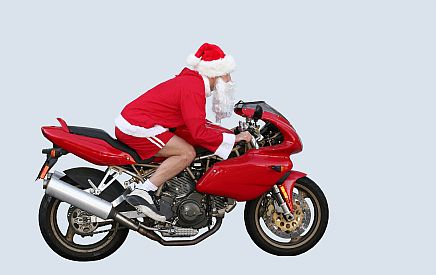 I still believe in Santa-
How could I not?

If you've seen this graphic on Her-Motorcycle, I apologize for over-using it, but I get a giggle every time I look at it. It may be an annual standard...........


I do feel blessed this year - it's been a big one. A big milestone birthday, some fun motorcycle trips, a little wedding, a new website - no complaints. It's been a fun year, and I have truly enjoyed everything connected with Her-Motorcycle - especially the people I've met.


Who would have thought?


---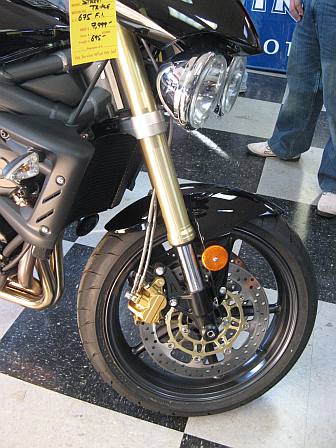 What's new?
There are more than a few pages this month - but my favorite is Biker Girls Wish List -(sorry, Santa-Biker photo here, too) List your biggest wish, and I'll send it on to Santa.


On my list is yet another motorcycle - a 2008 Triumph Street Triple This one may even top the Moto Guzzi Norge, which was previously at the top of the list. Lordy! I liked it so much that I had to write a little review. Two very different motorcycles - one totally sporty, and the other a comfortable tourer -


I may need both.


I also found a few motorcycle-theme gifts, and some potential gifts for him - and finally, a page that lists all the different types of motorcycle apparel, including heated apparel.

The most perfect biker gift
I have found it. (For Joe and David and Bob and John........)


Can you believe it?


I hope that each and every one of you has a magical holiday season! See you in January!
May all your wishes come true!
Christine
Her-Motorcycle.com



---